If you use jsprit and you like your organisation to be listed here, please send your details to info@jspr.it
---
MATSim
Freight modeling and policy analysis
MATSim provides a framework to implement large-scale agent-based transport simulations. A freight plugin integrates
jsprit
to model logistics decisions of freight carrier agents.

Multi Agent Transport Simulation
---
ODL-Studio
World's first complete open source vehicle routing & scheduling system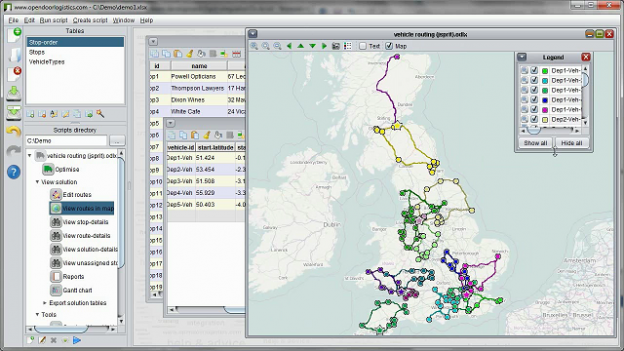 Open Door Logistics Studio is an easy-to-use standalone open source application for performing (a) geographic analysis of your customer base, (b) sales territory design and (c) vehicle fleet scheduling.
By integrating the jsprit vehicle routing software toolkit into their flagship ODL Studio application, Open Door Logistics is the world's first complete open source vehicle routing & scheduling system. The jsprit toolkit models many complex vehicle routing problems and ODL Studio provides the data editing, exporting, geocoding, importing, mapping, reporting and route editing capabilities needed by end-users for a stand-alone, fully functional system.
---
GraphHopper
GraphHopper Tour Optimization
GraphHopper is a fast and flexible Directions API for car, bike and more. It is one of the world's famous routing engines using open street map data. It uses
jsprit
for its
Route Optimization API
to solve various traveling salesman and vehicle routing problems as web service. It has an easy-to-use json API and is really fast.

---
Rickshaw
Rickshaw is a same-day local delivery platform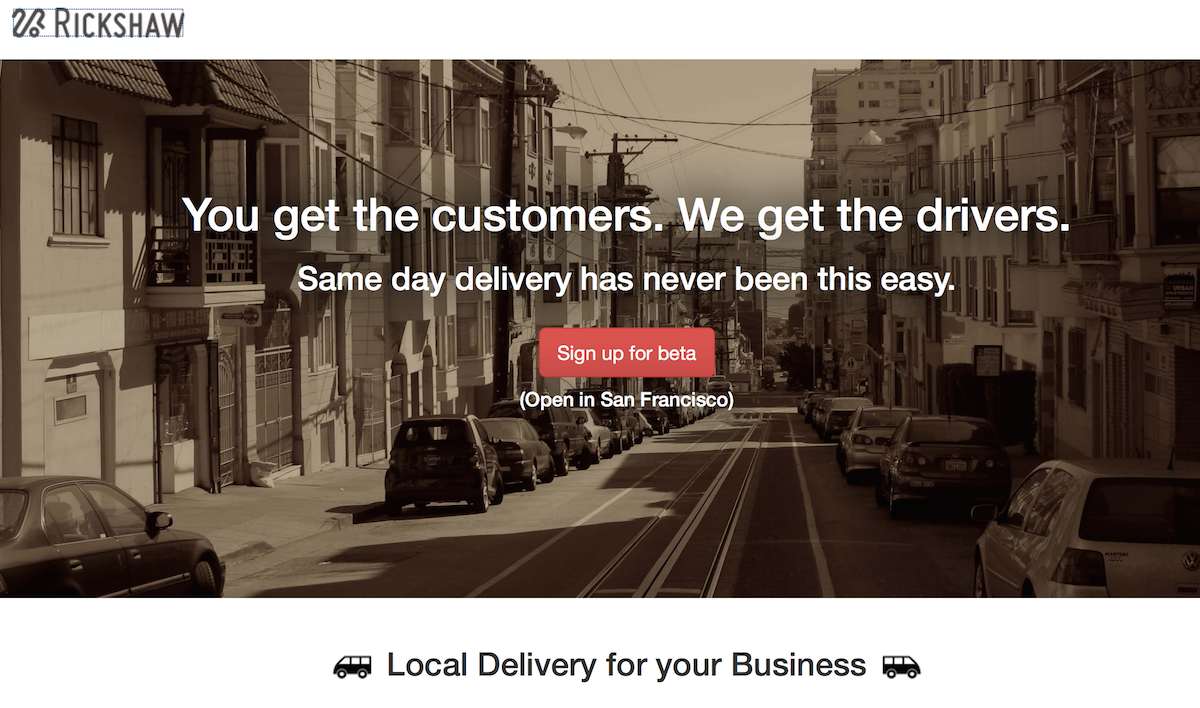 >
Rickshaw makes it simple for businesses to provide fast, dependable, high-touch deliveries to their customers. They use smart algorithms and savvy mobile apps for dispatch, routing, and tracking to ensure a high success rate and delighted customers. Rickshaw uses jsprit nightly to plan vehicle routes for the following day.